VOLUNTEER DOCTORS COALITION CORPORATION
Professionals, Emergency Care/Crisis Kits, Veterans, & Int'l Projects
We are a newly formed Holistic, For-Profit Corporation with International Projects, and some Non Profit Projects.
We are Planning to establish an L3C in four states, where L3C's exist.
Our Plan is to assist Needy People and enlist Medical Professionals, and others to assist them too.
The Project for a Women's Domestic Violence Home is: Hope Restored House.
An International Project is underway, that will put many Veterans and others to work, working with Emergency/Crisis Kits & equipment, Healthy Skin Care Products, and other Products for Distribution to both International and Domestic Markets.
This is a full implementation plan that will provide help, and hope to those who have lost hope, and more.
What We Provide for Emergency and Non Emergency Assistance:
Food, Clothing, Necessities, Limited Housing, Nutrition, Counseling and Guidance from a Holistic perspective and approach.
A 6 month Training Program will be offered along with Graduation.
Those who do not yet have their High School Diploma, will be offered the opportunity to go back to school, and University.
Later, without cost Indigent Families will receive .
Youth Programs
Basketball, Soccer Teams, Art
Youth need active participation in Sports. Many desire to fulfill their dream of participating in Sports. This is a start with helping them to get started on their dream. However, they must be actively registered in Grade or Secondary School to participate.
There will be assistance with Homework by Certified Teachers.
During Summer Vacation, the Youth must actively have Homework. It will be fun, and Assigned by our staff (if they are not attending Summer School). In addition, they will need to have Passing Grades. This will challenge them intellectually, and prepare them for responsibility.
They must be Drug-Free, Alcohol-Free, and Violence-Free. These are musts! Those who have addictions will be referred to Clinics that provide these services. However, they will not be allowed to participate in any activities until they are completely delivered of these addictions.
While we are a Holistic Organization, spiritual guidance is important and essential. The Youth will actively be involved in "flexing" their spiritual muscles too!
As much as possible, we will attempt to Invite College and Professional Sports Athletes as guests, to encourage these children who especially have been deprived of good role-models, and/or parental guidance.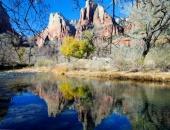 VETERANS WORK PROJECT
Work Project Starting with Veterans
Emergency Care/Crisis Kits & Equipment, and Healthy Products Distribution.
Veterans must agree to our Holistic Work Project, and be Drug and Alcohol-free.
Duties will include packaging Emergency Care/Crisis Kits that will have basic necessities like, food products, toiletries, sanitary products, ... for Hospitals, Non Crisis and Crisis of Floods, Tornadoes, Hurricanes, Fires, Earthquakes, and ...
.
Hope Restored House Project
Emergency Services for Women & Children in-need.
Women and Children will find at Hope Restored House, a Safe Place, where they can relax, and be in an Environment where they can flourish naturally, and spiritually.
March of $$$ Dollars
In order to provide for the Needy, we are starting a MARCH OF DOLLARS $$$ to provide facilities for Needy Women & Children: The HOPE RESTORED HOUSE.
Your dollars will fulfill the needs for temporary shelter, clothing, food, sanitary items, medical assistance, counseling and guidance, transportation... $1, 5, 10, 20, 100, 1,000 , 50, 1000 ...
In addition, battered and abused women seeking temporary refuge and assistance, will be welcomed at The Hope Restored House.
Your Contributions, will assist many in restoring their hope, and New Beginnings: Veterans, Battered Women, Jobs!
We accept In-Kind Donations (good condition):
Laptops, computers, desks, tables (all kinds), chairs (all kinds), beds, copy machines, boats, cars, trucks, ambulances, medical equipment, planes, jets, shelves, paint, carpet, clocks (grandfather), pens, pencils, paintings, easels, sofas...VOLUNTEERS.
volunteerdoctorscoalition@gmail.com
Our goal to fulfill these Ventures, will be through *International & Domestic Distribution of Emergency Crisis/Care Kits, including Skin Care Products.
We will hire firstly Veterans to package them, and some of the women from the Domestic Violence Home. (some products will benefit the Home).
A fair return on the investment is negotiable.
Donors who want to give in a bigger way, and see their finances served through very worthy causes, can donate greater amounts. Currently, we have a Capital Expenditure Plan.
Email: volunteerdoctorscoalition@gmail.com
We are currently setting up the organization as an L3C by the end of 2013.